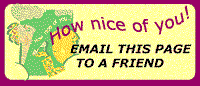 Welcome to a Travelsnapz special - the birds of Sawmill Settlement.
Sawmill Settlement is a small hamlet, 17 kilometers from Mt Buller in Victoria's high country. You can see a variety of bird life in the Australian bush. The following pages provide a glimpse of some special sights, including the King Parrot, the Sulphur-crested Cockatoo, the Bower bird, the Wattle bird and the Australian magpie.
So grab a handful of seeds, and let's go . . .