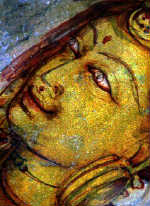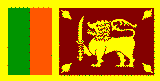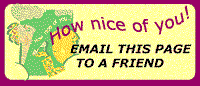 I had had a stomach bug the day before and I really didn't need too much exertion in the heat. But I couldn't stop. There were people behind me and the steep spiral steel steps were narrow. At least every now and then someone above paused, and the whole line stopped - welcome relief.

I had another drink from my water bottle - better keep the fluids up today to make up for what I lost yesterday, and what I was going to loose today with the humidity and the effort of this climb.
It was hard going.
At last, we'd reached a flat narrow ledge which led us around the side of the rock. There was a pleasant breeze following the cliff face and I started to relax.

We had come to Sigiriya to see the ancient fortress of King Kasyapa, who ruled this area around 473 AD.

King Kasyapa built his palace on top of the rock that rises 200 metres out of the surrounding Sigiriya plain.

With a moat and walled defences, it would be an easy place to ensure the safety of the court.
We were now about halfway up the cliff face. We walked along a narrow ledge which led under a rock overhang. And there they were, the ladies of the court. The overhang had protected them for over a thousand years. And they were spectacular. Although the colours were still vibrant, you could just imagine what they would have looked like as King Kasyapa cast his gaze over them.

The frescoes of the court ladies now number about 22.

Archaeologists say that the face of the rock was literally covered with up to 500 similar paintings. Now just the ones protected from the harsh sun and weather remain for our pleasure.

"No flash, no flash", say the signs and the caretakers. But there is enough light to get good photos - to take some memories away, and to leave the ladies for another generation to see.