Country Click
Sri Lanka
Take the Travelsnapz Tour of Sri Lanka
You'll visit a batik factory, a Budhist temple, the magical frescoes of Sigiriya Rock, Dambulla, see traditional dance, elephants, firewalkers, a Hindu temple, mask makers, back to Sigiriya Rock, and last of all watch the wood-carvers! What a trip!. And all in just a few clicks!
Welcome to the Sri Lanka section of Travelsnapz.

Sri Lanka is a beautiful country and Travelsnapz will take you around the island for just a few clicks!

You can take our guided tour, or click on a featured story below. We hope you enjoy your journey through our stories, travelogues and photos.
If you like your Travelsnapz journey, or you have other comments, please visit our Guestbook.
---

Can we surprise you? Jump in the cab and we will
take you somewhere special
Featured Stories:
Site Links: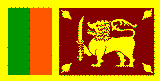 Leave your mark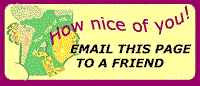 Mask making is an important part of Sri Lankan culture. The masks are still used in traditional dance to identify characters. Join us in a visit to a mask making workshop



Can you hear the drums? The tempo is increasing and the dancing is about to begin....
Do you like elephants?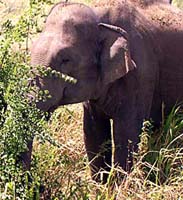 We have a special photo tour. So grab your camera and come with us to elephant country
What sort of camera do you have? If you use a digital camera, you may be interested in Travesnapz.com travelling with a digital camera!
The photos on
Travelsnapz Sri Lanka
were developed and scanned at



They do a great job!
(in just a few clicks!)
Travelsnapz is designed
for your entertainment.
Please read our terms of use.