Country Click
Australia
Australia is such a big country. It's about twenty-five times the size of Italy, not all that much smaller than the US of A (at least in land size!) and maybe fourteen times the size of France.
Travelsnapz Australia is not so big, but it's young, so visit often as we add stories and photos about places you can visit for just a few clicks.
So for now enjoy what is on the site. Take our country tour, or click directly to one of our featured stories.
With Travelsnapz, you can travel Australia in just a few clicks!
---
The art of William Ricketts - join us in the Dandenongs for a Travelsnapz special.


Alternative accommodation choices at Hotel Ninja
Take the
Travelsnapz Tour
of Australia
We'll take you to The Dog on the Tucker Box, the Ettamogah Pub, tuck into the breads of Brunswick, go soaring at Flinders, then to Apollo Bay and the Great Ocean Road, to the Healesville Sanctuary where you can see Australian native animals, to Hepburn Springs to enjoy the mineral waters, a quick look at the streets in Melbourne, the animals at Melbourne Zoo, down to Tasmania's Salamanca Place, climb to the top of Cradle Mountain, then to Sandgate in Queensland, and Dargo in Victoria, and then board the Williamstown Seeker for a cruise across the bay - what a way to go in just a few clicks!
Site Links:

High in the Dandenong hills near Melbourne in Australia is the Art of William Ricketts.
A sight for soaring eyes. High above the coast at Flinders.
Earning a living on the street in Melbourne.
Taste the Breads of Brunswick.
Visit the Melbourne Zoo
Saturday morning in Salamanca Place
Climbing Cradle Mountain - start here for six pages of story and photos and links to some panoramas.
This world class native animal sanctuary will thrill you - and you'll get a battery recharge at the same time.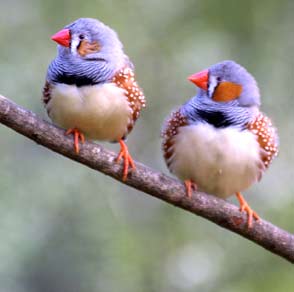 ---


Travel along the Great Ocean Road and see waterfalls,
rain forest and an enchanting coastline.
Tasmania
The island to the South of the main Australian continent. Tassie, as it is known to the locals, is a very pretty island. Steeped in convict history, in some places it is though time has stood still.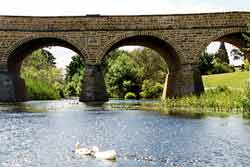 So come with us as we climb Cradle Mountain or visit Salamanca Place
Check out Mark Shea's Around Australia series - it will not only introduce you to some of Australia's top tourist destinations, but will also give you an insight into the people that make each location their home.
Travelsnapz is designed
for your entertainment.
Please read our terms of use.












Contact the author at: richard@travelsnapz.com





Victoria
This is where I live. There is plenty to see and do and the natives are friendly! click on the symbol below:



Visit our sponsor: