Food, travel, food, travel, food (May, 2003)
Rising to the occasion - the breads of Brunswick - story and photos added May 2003.
Baroque architecture - story and three pages of photos about Mdina in Malta added May 2003.
The Palermo Opera House - Photos of Teatro Massimo added June 2003.
Visit the Melbourne Zoo - three pages of photos added July 2003.
Tasmania's Salamanca Place is home to a great Saturday morning market added August 2003.
A great panoramic photo of Hobart's Mt Wellington and Lindisfarne Bay added August 2003.
Several pages about the beautiful Cradle Mountain National Park in Tasmania start here added Feb 2004
Panorama from the top of Cradle Mountain added February 2004 (6 second load).
View of Cradle Mountain from the boathouse at Dove Lake (9 second load) added February 2004
This site is best viewed with Netscape 4 or later or Internet Explorer 4 or later. Monitor screen should be set to at least 800 x 600, and colors to as many as possible. Some pages are photo intensive.
Check out some old favourites on Travelsnapz .....
Cradle Mountain
Scenery, scenery, scenery. Tasmania's world heritage listed Cradle Mountain/Lake St Clair national park is a top tourist attraction - and its easy to see why when you look at this series of photos we have put together for your enjoyment.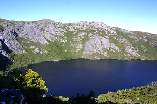 So join us as we climb Cradle Mountain.
Feature Story
From our World Traveller series.
I'm not going to confess that I have been the victim of any of these scams and swindles, but sometimes we all let our guard down. Especially when we are travelling independently and we haven't quite got into "travel" mode.
So read on and learn from the confessions of others, and maybe confess yourself.

The entrance to Mdina, Malta is one of the most classic entries to a small town you will ever see. Across the bridge that spans the old moat stands a classic arch with a magnificent mantle - this town's got class!
Take a trip to the "soul" of Italy. Gerace is a small town that looks out over the Ionian Sea. You will enjoy the narrow streets, the unique sun-dial arch, and the treasures in the church museum. Why is the cathedral so unique? - read our Gerace postcard.


travel the world
for just a few clicks!
Want some tips on travelling with a digital - this is the place and we have just added a full page of comments and tips from Ming who has just returned from an extensive world wide trip.
Come with us on an elephant safari in Sri Lanka.
Malta is an interesting place. History and scenery combine to offer an ideal holiday destination. If you're a rock stacker at heart, you will be in raptures, especially around the ancient rocks of Hagar Qim. And with Travelsnapz, you can visit for just a few clicks!
---
Watch out for:


TRAVELSNAPZ
CLICKS
[a smart click
to useful things]
Do you have a site? We are interested in reciprocal links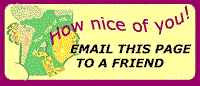 The place is well named because, as the chatter of the school group fades off into the distance, a wonderful gentle elixiure of sound and sights envelopes you. It's good for the soul.
Can't decide which of these beautiful destinations you'd like to explore? Consider purchasing an RCI timeshare to visit all of them. Vacation properties that are affiliated with expansive exchange companies like RCI allow owners to travel to thousands of destinations all over the world for one annual or biennial rate.

Exchange companies do not sell timeshare - they supplement them. If you are looking for timeshares for sale, the online resale market is your best bet for finding vacation properties at deep discounts. Because there is such a competitive market for timeshare sales online, you can often save thousands on your vacation property purchase.